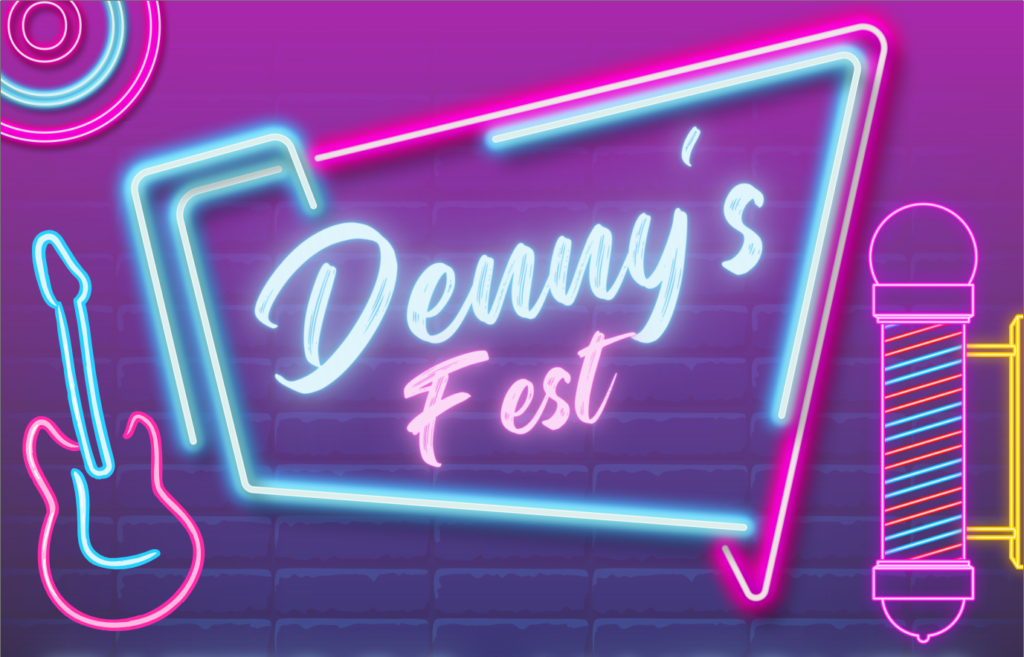 Denny's Fest is back! Join us on July 29th for an incredible lineup of local artists, bands, acoustic, and DJs!

14 Arrows are once again sending out their beautiful designs for you to choose from. Each design is £40.
Denny's barbers have got their scissors sharpened, and haircuts are only £10 on the day. Bookings and walk-ins welcome. Book now @ www.dennysplace.co.uk.

Join us in our secret courtyard behind the barbers and enjoy our Denny's fest punch on our custom-built bar while chowing down on delicious burgers, all whilst listening to the incredible voices of Tunbridge Wells.
All our bands, acoustic acts, and DJS are local, they perform in and around Tunbridge Wells and most have been a part of Denny's fest since the beginning.

Every single penny you spend on tattoos, haircuts, beers, and food goes to the Pickering Cancer drop-in center.
You + Beers = donations!!!
Can't wait to see you all and smash another year! £5,000 target to beat from last year, let's do it!!

Please note all tattoos are on a first-come first-served basis. When you arrive you will be given a number and asked to wait in the courtyard being entertained until your number is called.
-The size of the designs cannot be changed.
-outline only (no colour)
-No necks, faces, hands, or ribs.
-If you are intoxicated you cannot be tattooed, please save the drinking for after!
-Numbers will be given out from 9 am, and tattooing starts at 10 am.
-Numbers may stop being given at any time.
-Cash and card accepted